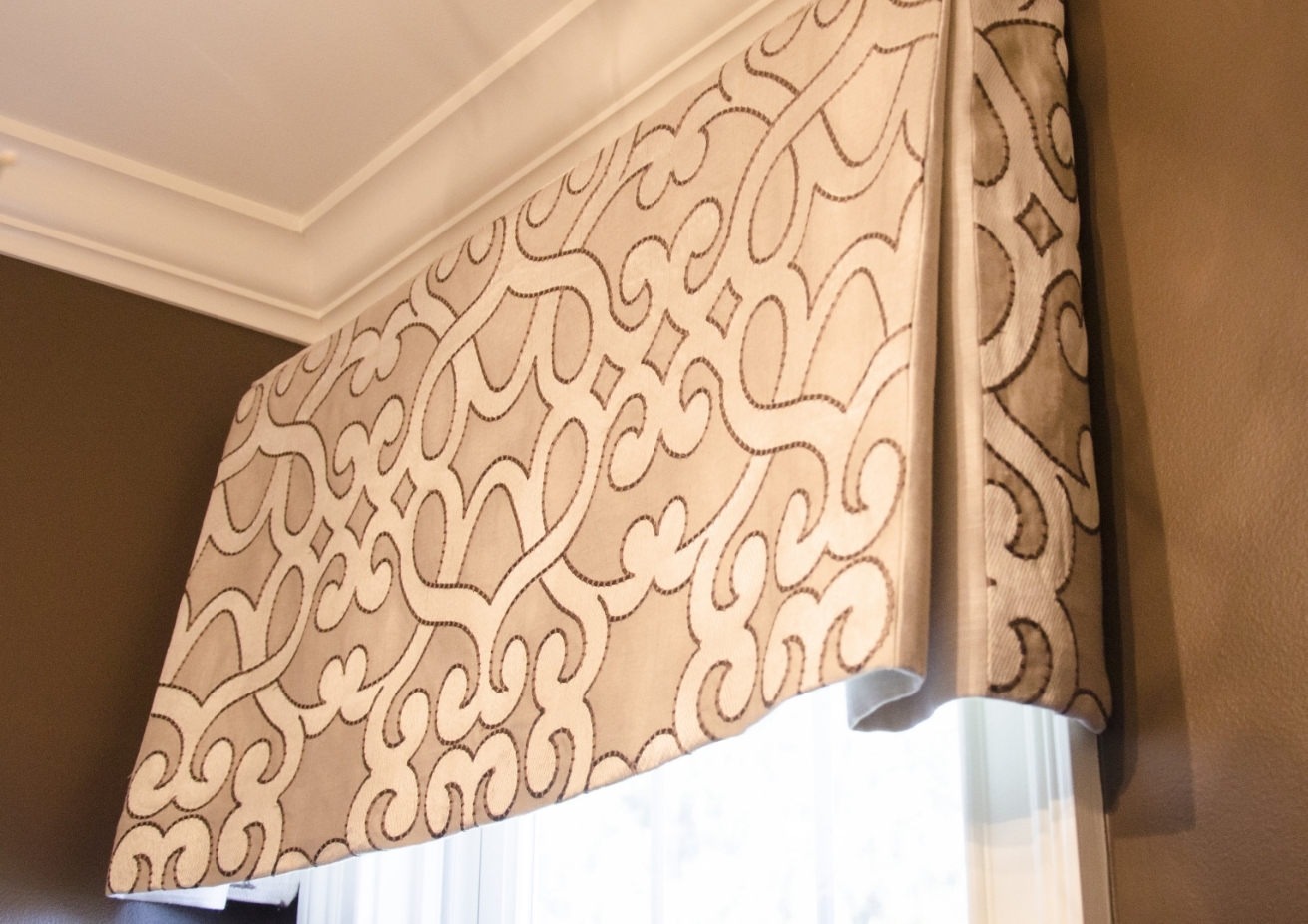 Woven Glamour
This treatment is all about the fabric. The embroidered detailing and metallic threads literally shine under the ceiling lights.
Madelyn Valance
This bright embroidered fabric is a work of art and is showcased with this style. A navy gimp was added to finish the flat sections and brushed nickel nailheads were placed at the joining pieces. A solid navy silk is pleated underneath.
Kick pleats
Kick pleat valances are like cornices, but softer. They are a great choice for corner windows like those above the sink here
Box pleat with tape trim
This style looks especially crisp with a tape trim inset on the bottom edge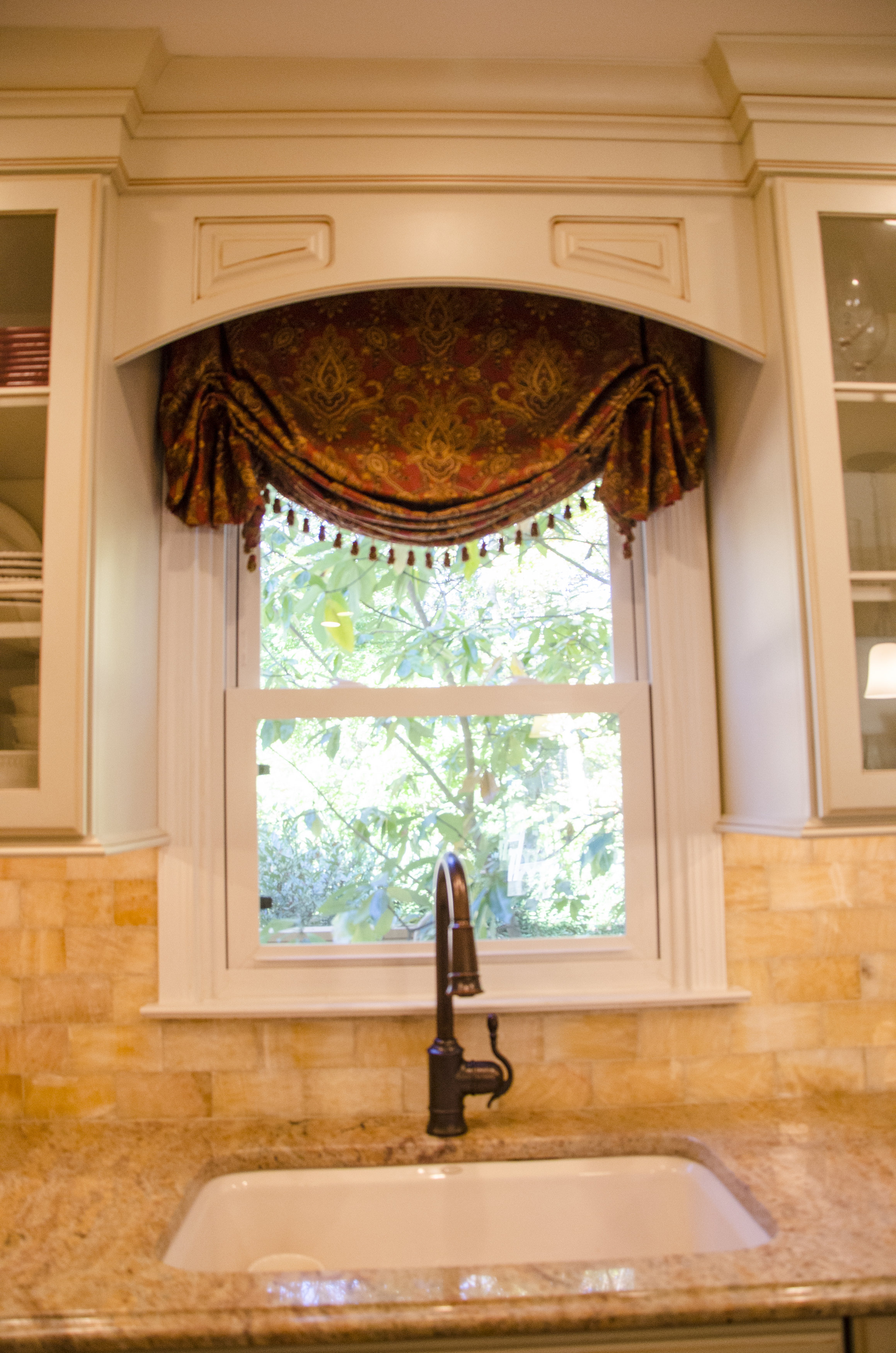 I See London...
This style, often called a London Valance, shows a pattern in 2 ways because the top is flat and the bottom has pleats. A bauble trim adds personality to the kitchen window.
The New Traditional
A classic paisley stands out when used on a flat box pleated valance like this
2 Steps to a Bathroom Window
This window has 2 features - a tailored kick pleat valance and a motorized screen shade for privacy